I've been having a blast searching Etsy for some of the best quarantined Mom shirts I could find! In fact, online shopping has been giving me maybe a little too much happiness since I've been in isolation. What else is a Mom supposed to do when she it stuck at home with 3 needy munchkins 24/7 (and I'm pregnant!)?! Well I'll tell you what, we need to eat too much junk food, I only wish I could have baileys every morning, and find cute outfits online. Besides, nothing motivates me more to change out of my pj's than having new clothes to wear. And, happiness is important when you are locked up in your home. 😀
If you're still not sure whether you need a funny isolation shirt, try out this fun quiz to see if you are becoming a crazed quarantine Momma!
Etsy is a great shop for small business owners and they definitely need our support during this difficult time and really, any time! And guess what?! The majority of sellers on Etsy are women…about 86% I believe. Let's support each other and rock an awesome shirt for these uncertain times! #standwithsmall
Check out Etsy's Stand with Small Editor's Pick's Page here!
*Disclaimer: I may be compensated from product(s) listed in this post. This helps pay for my bills and does not cost you anything extra. Read my full disclosure here.
Funny Quarantine T-Shirts
Lighten up your day (and other's if they're close enough to see you…) with a humorous T-shirt for your corona-virus isolation.
Social Distancing Mom T-Shirts
The perfect shirts for keeping everyone at a distance!
Relaxed Quarantine Mom Shirts
Maybe you are loving most of the world being shut-down! Quarantine life really isn't too bad.
Homeschool Quarantined Mom Shirts
Whether we wanted it or not, us Mama's with school-age kids are now teachers! I know I didn't sign up for it! Now I just have to decide which one of these is my favorites!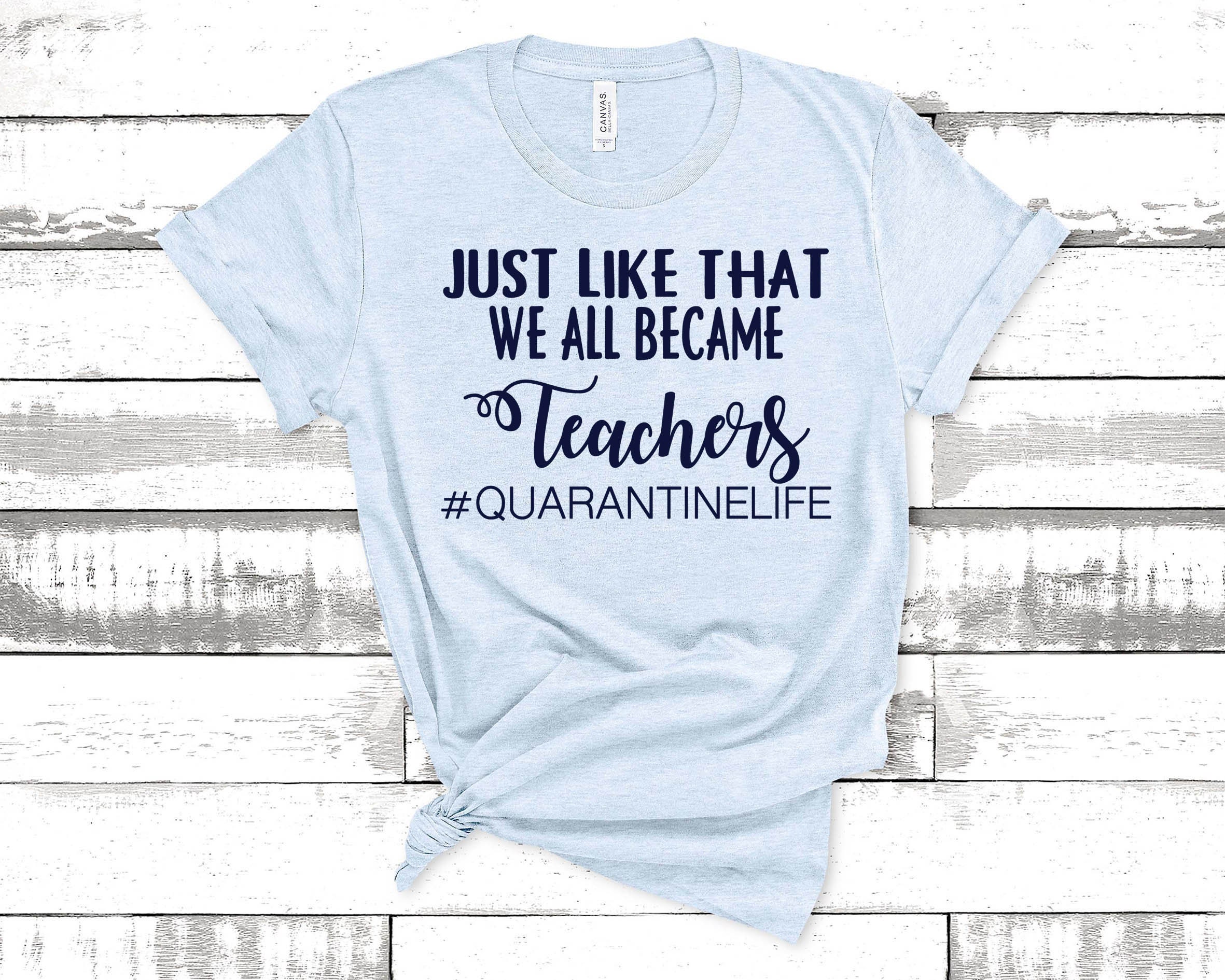 Quarantined Mama Needs a Drink T-Shirts
Ahhhh…pregnant during quarantine means no day drinking for this Momma! But, I won't judge the rest of you…
To sum up, these were some of the best quarantined mom shirts I could find on Etsy! I keep going back since they have some of the best designs and I love the idea of supporting small business and often other Mama's! Which were your favorites? Do you have any other isolation t-shirts that I should add to this list? Comment below if you do!
Other related articles you may enjoy: Be prepared for Father's Day this year! Read my post on the Ultimate Father's Day Roundup.
And if online shopping…uh I mean your kids are taking up all your time and you need a break from cooking every night, you should seriously try my favorite meal subscription – HelloFresh! Read my review here!
Take care,